Featuring the HRXML Interface Platform™
Most often, background screening companies (BSCs) submit candidate applications through fax, email or direct data entry on line to a web site. Even when submitting information online, the process becomes manual, turnaround time slows and potentially less secure. By electronically transferring information from the applicant through to the background screening company (applicant to in-country researcher and back to BSC) provides a secure and fast alternative, a solution NetForce Global can provide.
NetForce Global can network premier clients using an HRXML interface to our proprietary system which enables direct digital access to the researcher in-country and back. This technology provides our clients with a faster, more accurate, and secure information flow throughout the entire background screening cycle. Core client benefits include:
Automation ensures a faster more streamlined process
Less human interface significantly reduces error rate
Electronic encryption provides increased security
NetForce Global's Electronic Path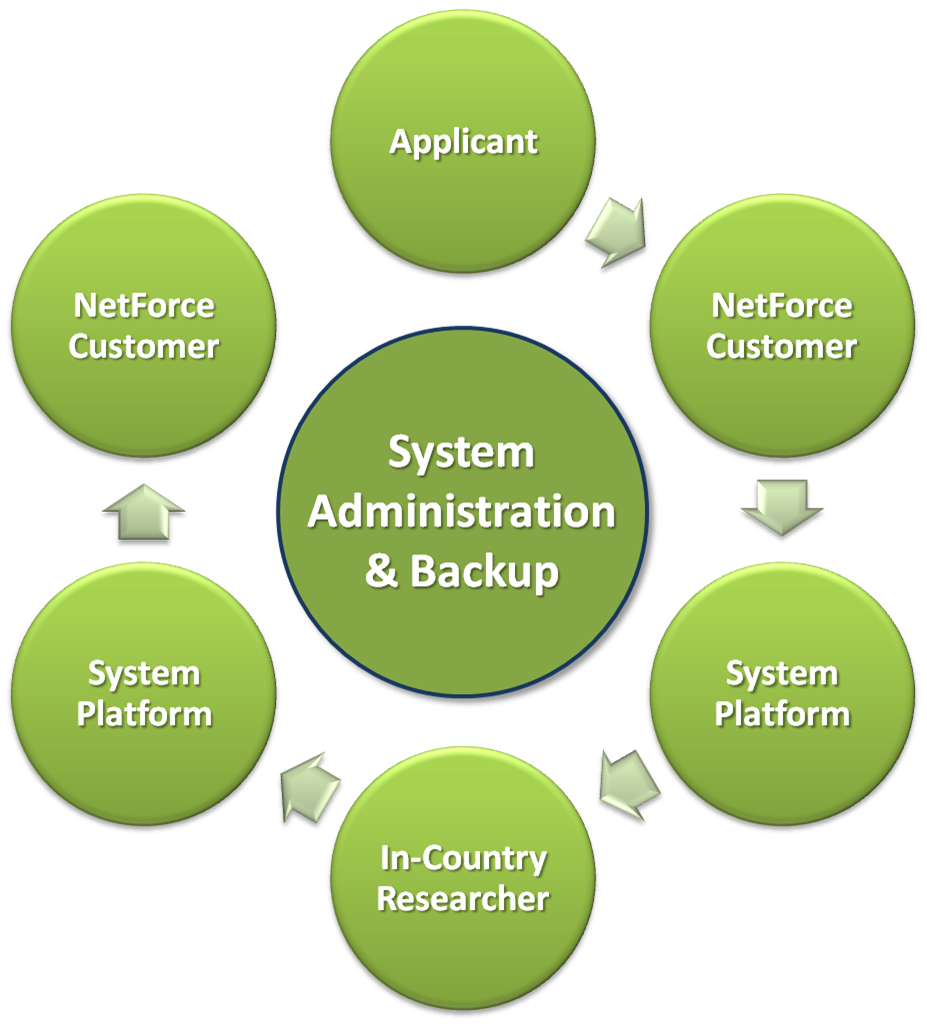 For more information on how NetForce Global can scale our HRXML Interface Platform™ to meet your international background screening needs, click here to request an Electronic Thread Technology demonstration.